Information on the project
Here you can find more information about Elterntalk Niedersachsen.
Elterntalk Niedersachsen aims to strengthen mothers and fathers in their media competence and parenting responsibility.
For this, 5 to 7 mothers and fathers meet for a "talk" to discuss media or educational topics.
Facilitators who are trained in dialogue lead the parent talks.
With the help of picture cards, they encourage the parents to address their own educational issues, such as the use of mobile phones or questions about the healthy upbringing of their children, and to exchange ideas with each other.
An appreciative attitude towards mothers and fathers and their everyday parenting is an important aspect.
Target audience:
Elterntalk is aimed at parents of children up to fourteen years of age and would like to address people with different cultural backgrounds in particular.
By arrangement, the talks can also be held in the respective language of origin.
Brochure "Parents visiting parents"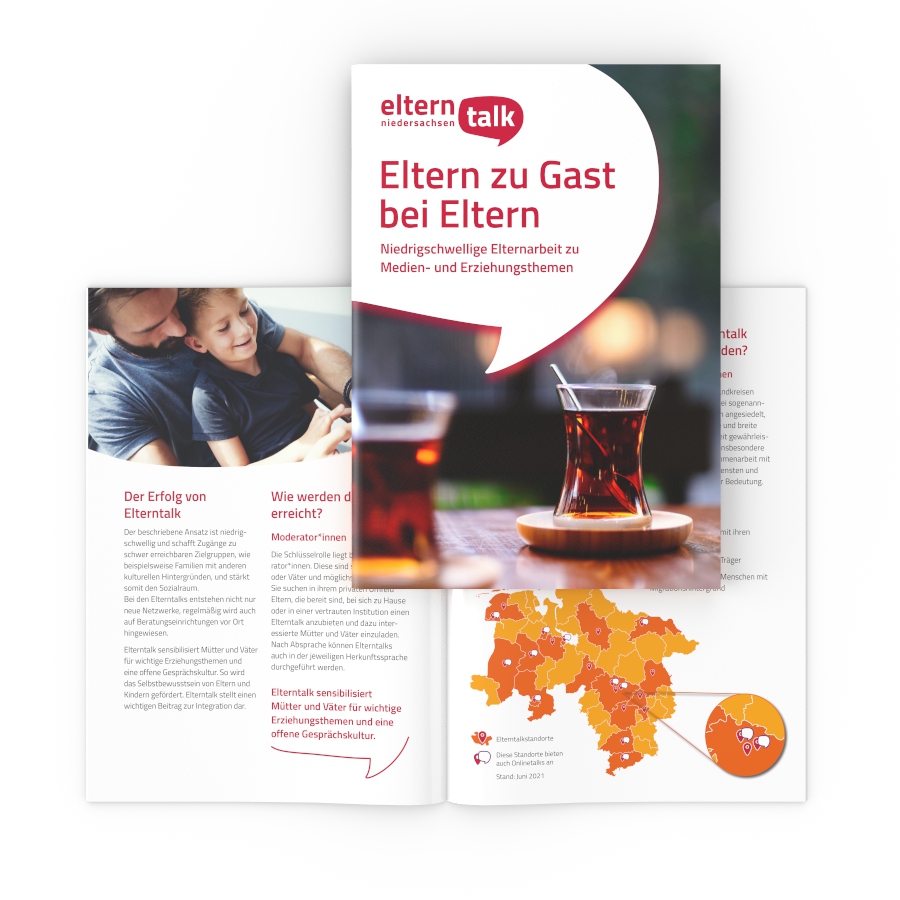 You can download our current brochure "Eltern zu Gast bei Eltern", low-threshold parenting work on media and parenting topics, as a PDF here.